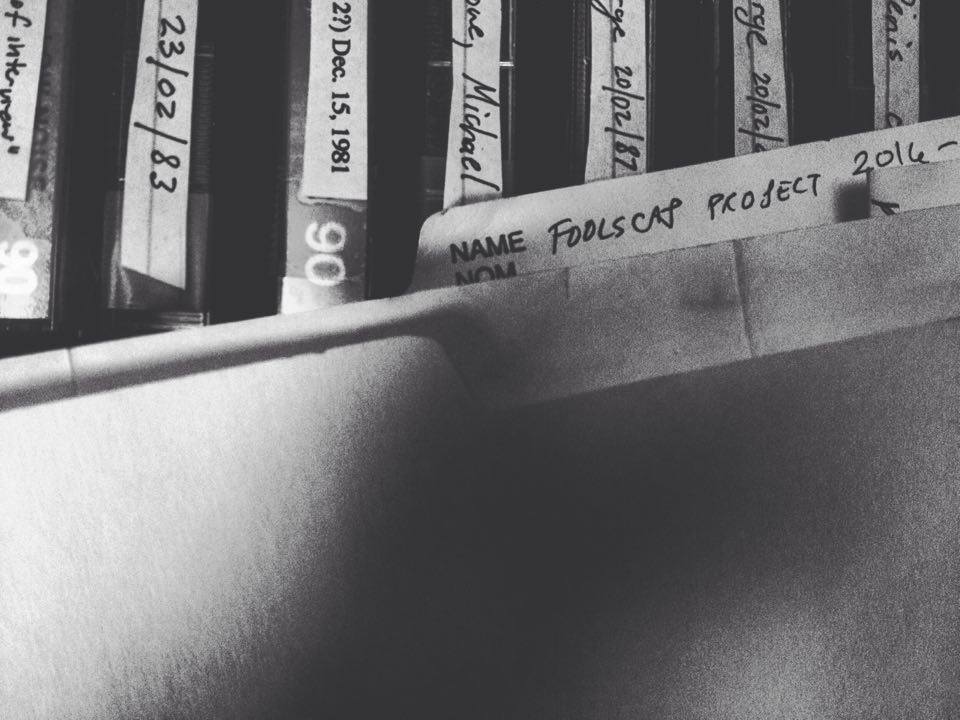 blog post by Oli Bedard
The LGBTQ Oral History Collaboratory is currently working on archiving and digitizing a newly uncovered collection of oral history interviews that were acquired by Project Investigator Elspeth Brown and have been entrusted to work-study oral history archivist Oli Bédard for processing and digitization. This collection of interviews, conducted throughout the 1980s in Toronto, is entitled "the Foolscap Project," also referred to in some of the interviews as "the Gay Oral History Project."
The project comprises 52 tapes which contain 42 separate interviews with gay men discussing their experiences of pre and post Stonewall community life (specifically, the 1950s, '60s, and '70s). The project was organized by the late John Grube, and also includes a number of tape transcriptions (22 in total) as well as several personal letters regarding potential interviewees.
The known dates for the interviews range from 1981 to 1987 and were for the most part conducted by Grube himself throughout this period. Specific topics of discussion include personal experiences of sexuality, growing up gay, gay community experiences in a variety of Canadian cities (depending on the interviewee), cruising scenes, religious affiliations, being gay in the workplace, navigating being in or out of the closet to varying degrees, the 1981 Bathhouse Raids in Toronto (Operation Soap), and the changing social structure of gay communities over time. Many of the interviews are quite lengthy, some taking up multiple tapes, and thus present a valuable trove of experiential knowledge from this period.
Digitization of the tapes has begun and will continue in the weeks to come.