The Lesbians Making History (LMH) Digital Collection is now available online through the Canadian Lesbian and Gay Archives new digital collections site. Streaming audio, full transcripts, and some images have been added to the collection and we will continue to build on this over the coming months. This is the last stage in the Collaboratory's ongoing work to digitize and make available the Lesbians Making History tapes, an important record of mid-20th century lesbian life in Canada. This is also the first digital collection to launch on the CLGA's new Omeka platform.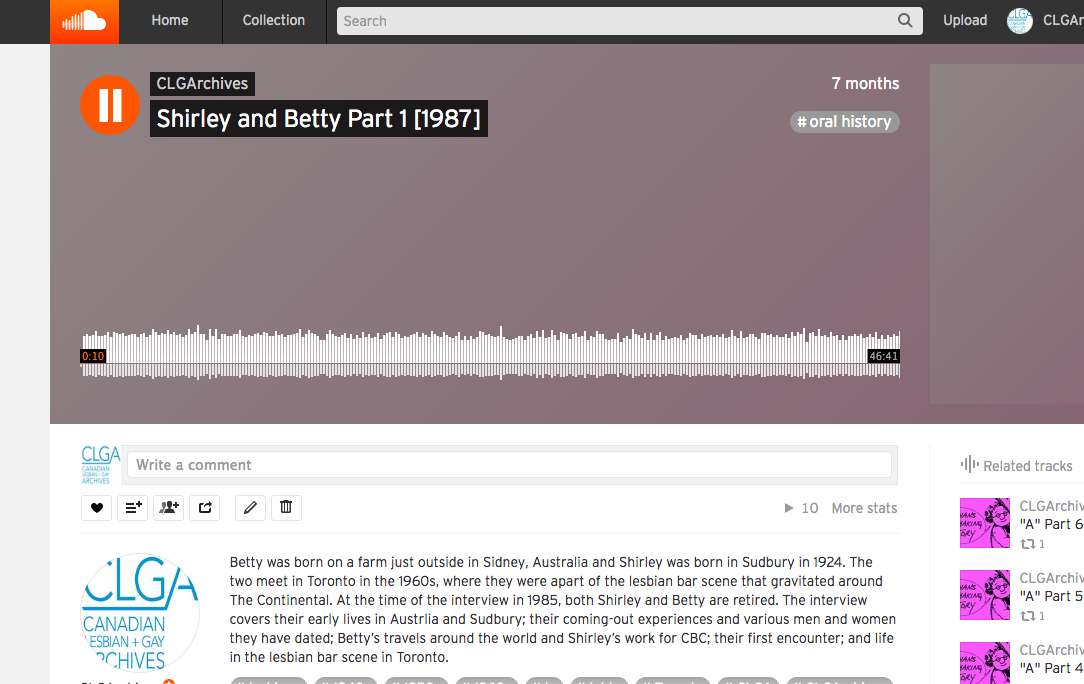 The LMH collective came together in the mid-1980s and was inspired by oral history projects of gay lives coming out of Buffalo, Boston and San Francisco. The collective interviewed 8 Toronto-based women about their experiences as 'out' lesbians in the 1950s, 60s, and 70s. Their stories discuss butch/femme dynamics, coming out, incarceration, sexual and romantic relationship, work, class, and feminist activist worlds. Detailed abstracts for each tape are available through the digital collections site.
In 2014 the original LMH audio tapes were given to the Collaboratory. Embedded at the CLGA, Collaboratory members digitized LMH materials and created new verbatim transcriptions. Original LHM collective members assisted with editing transcripts, identifying key words and writing abstracts for each oral history interview. Special thanks to Maureen FitzGerald, an original collective member who has been instrumental in the digitization process.