Over the first two years of the Collaboratory project, we have devoted a lot of energy to setting up technical infrastructure for doing digitization here at the Canadian Lesbian and Gay Archives, where our work is based. This has meant finding and servicing good used equipment that will play the "obsolete" media formats that make up the collections, like audio cassette and VHS tapes.
Any digitization system begins by assembling what's called a "Rack." Here's a sample of a very fancy rack at Duke University libraries, which can digitize U-matic tape, VHS, and high-8, among other formats.
At the Collaboratory, our work is more modest. We build digitization stations that are easy enough for staff and volunteers who aren't trained archivists or technicians to use. So far we have built systems that we use to digitize audio cassette tapes, VHS tapes, and large-format print periodicals.
It's always hard to make choices about what kind of technology to use as the basis for these systems. For our audio digitization station—the first that we built—we started out by buying a used, high-grade cassette deck and sending it out to be refurbished. Unfortunately, the rubber belts in the machine were too dried out to save; they kept snapping, even after the machine had been serviced. Luckily, we learned that new decks could still be purchased here in Toronto from a specialty audio store. This wasn't a cheap fix but ended being the safest and more efficient choice for our needs.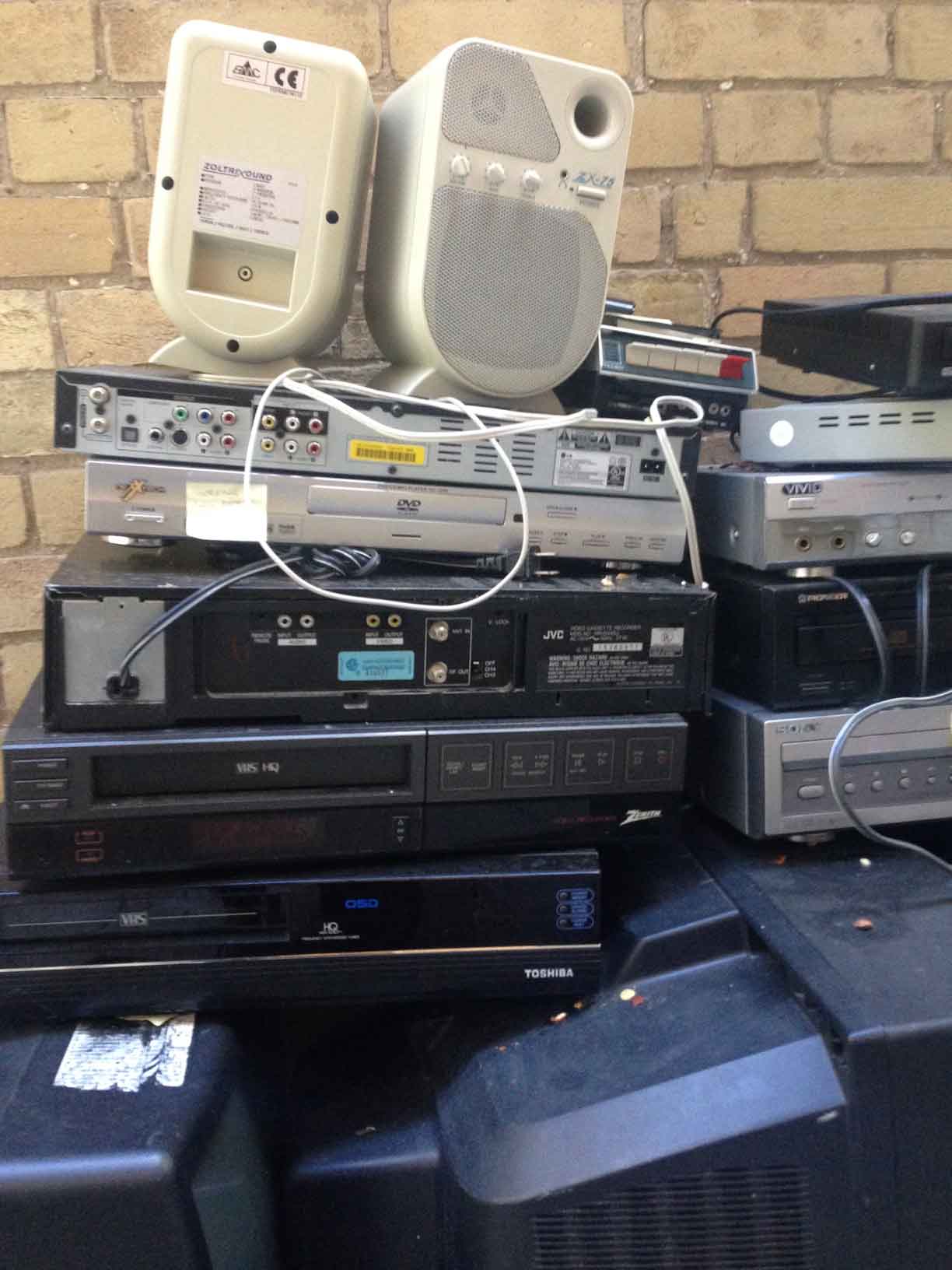 Meanwhile at CLGA, donors often bring in old equipment to the archives, hoping it might be useful for playing the wide range of media that the organization collects. Recently the Collaboratory helped CLGA sort through all of this donated technology to choose the best machines for playing—and one day digitizing—each format. There are beta players, super-8 projectors, and reel-to-reel players, amongst other kinds of machines.
Part of the work we do is helping organizations like CLGA build capacity for creating and preserving digital collections. Sometimes this means doing the less-than-glamorous work of sorting through old VCRs to find the best one!