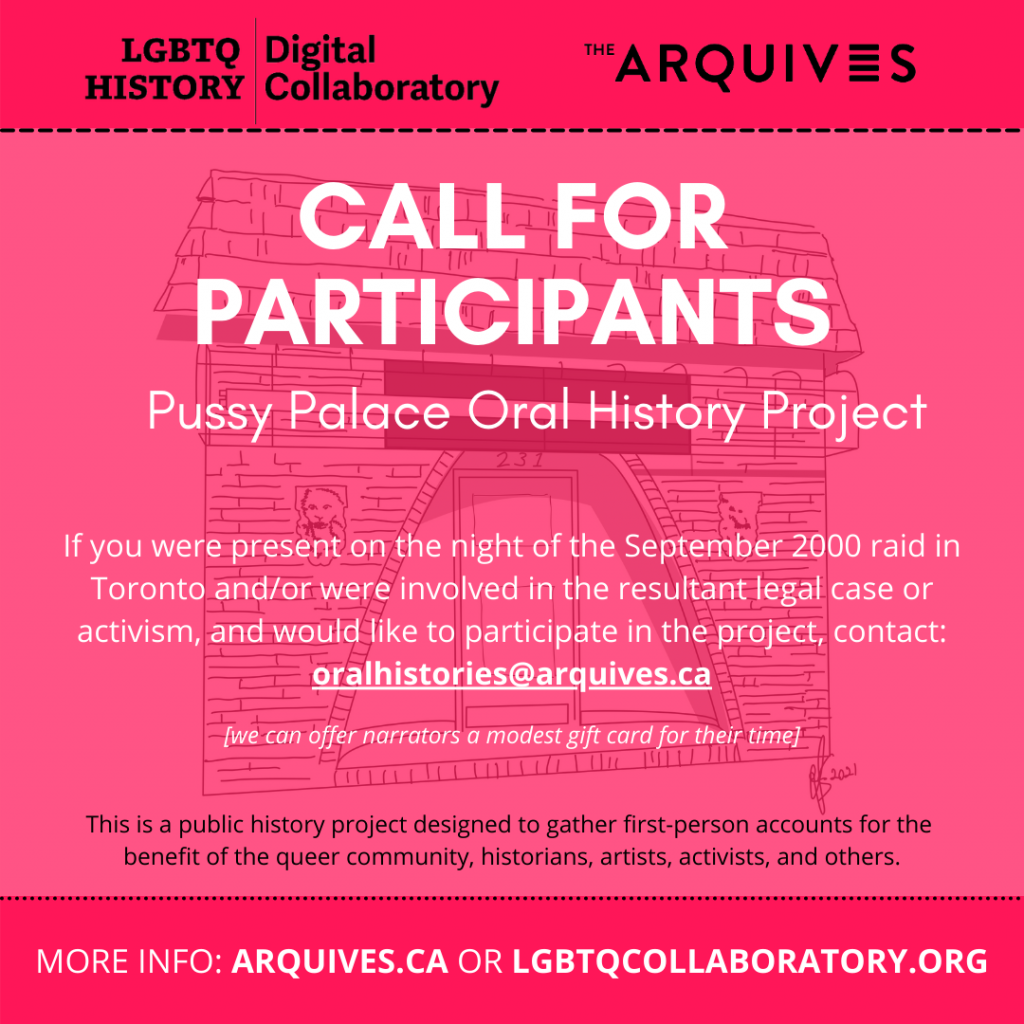 The ArQuives and The University of Toronto's LGBTQ+ Oral History Digital Collaboratory are conducting an oral history project about the 2000 "Pussy Palace" Raid, Canada's last major bathhouse police raid. Whether you attended the event on the night of the raid or were involved with the police action, the legal case, or related activism, we'd love for you to share your story. Interested in participating?

Contact us: oralhistories@arquives.ca
For more information about the project, please visit http://ow.ly/ToEQ50DLfuk.