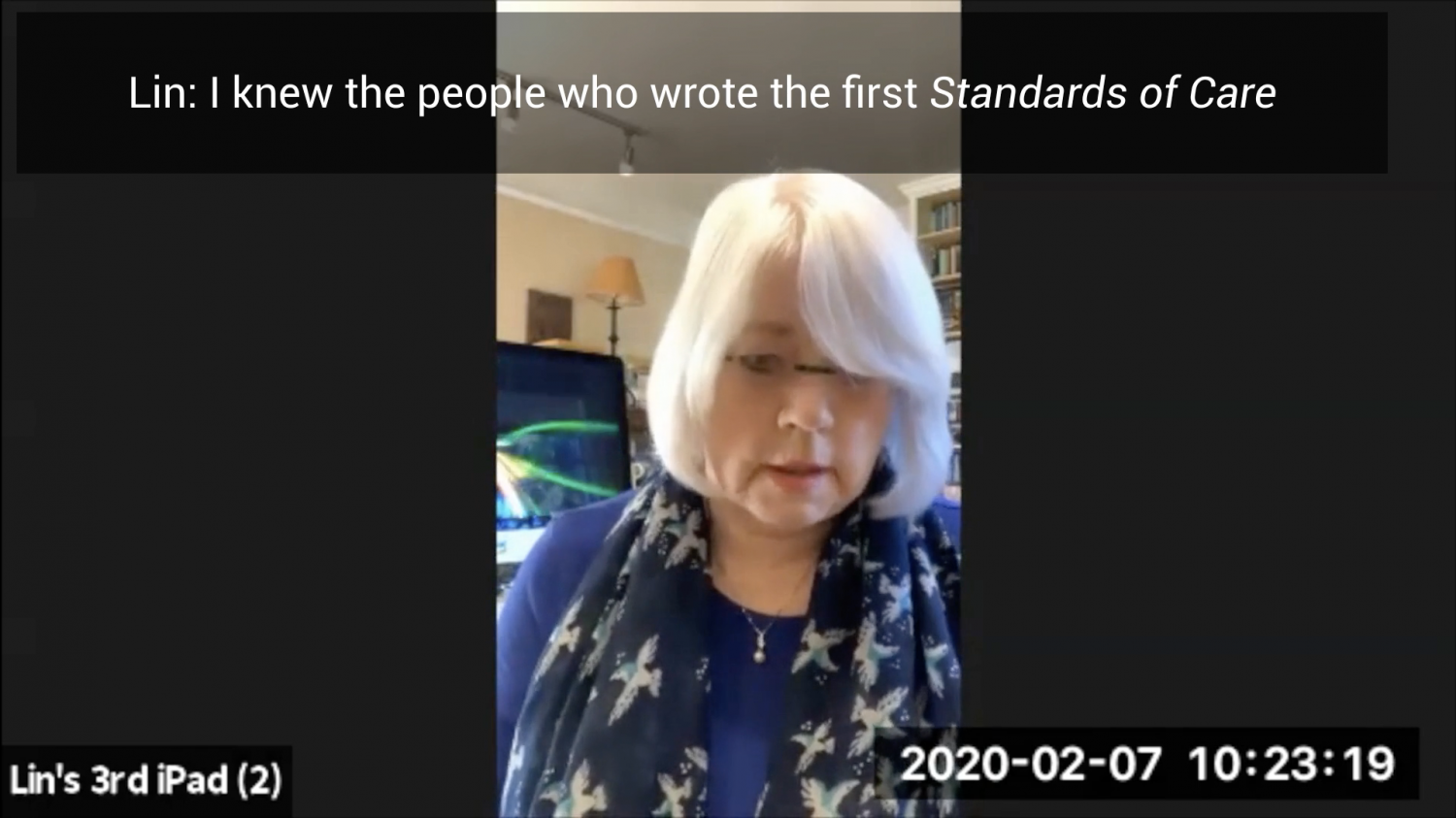 Excerpt from the Trans Activism Oral History Project – Presented in Collaboration with the LGBTQ Oral History Digital Collaboratory (project lead, Dr. Elspeth Brown), the Transgender Archives at the University of Victoria, and The ArQuives: Canada's LGBTQ2+ Archives.

Lin Fraser (she/her) interviewed by Dr. Evan Taylor (they/them).
Original recording using Zoom platform on Feb. 7, 2020.
To view the full interview, visit: (Part 1) https://vimeo.com/533133073 & (Part 2) https://vimeo.com/533145429
More on the Trans Activism Oral History Project can be found here