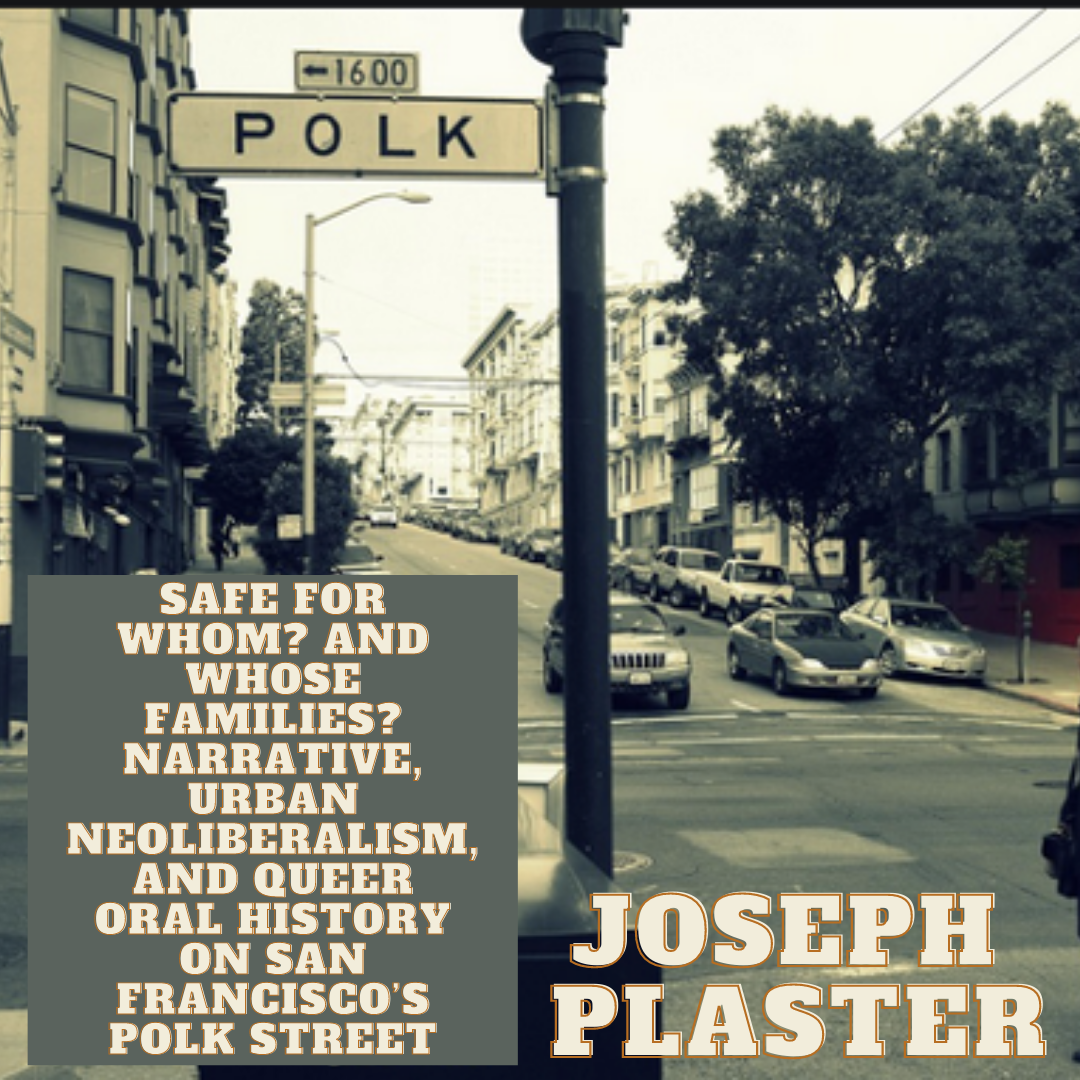 Catching up on queer public history reading! 
Inspired by Joey Plaster's amazing work on the Polk St: Lives in Transition Project. See his "Safe for Whom" article, 2020.
Plaster's public oral history project that he did in 2008 to 2010 called "Polk St: Lives in Transition," focuses on the gentrifying San Francisco. He did 70 oral histories in partnership with the GLBT historical society.
His argues that oral history can also be a powerful tool for bridging cultural divides and re-framing public debates (89). He focuses on narrative as an important tool, arguing that oral history is useful documenting and amplifying counter narratives, and thus intervening and debates over who has a right to the city. Polk Street became the place for down and out in the wake of SF's first wave of gentrification, when the Tenderloin had been cleaned up: it's where homeless youth, sex workers, etc moved to. (Notes by Professor Elspeth Brown).
More of Joseph Plaster's article can be found using this citation:  Joseph Plaster, "Safe for Whom? And Whose Families? Narrative, Urban Neoliberalism, and Queer Oral History on San Francisco's Polk Street," The Public Historian 42, no. 3 (August 5, 2020): 86–113, https://doi.org/10.1525/tph.2020.42.3.86.
More of Joseph Plaster's work can be found here