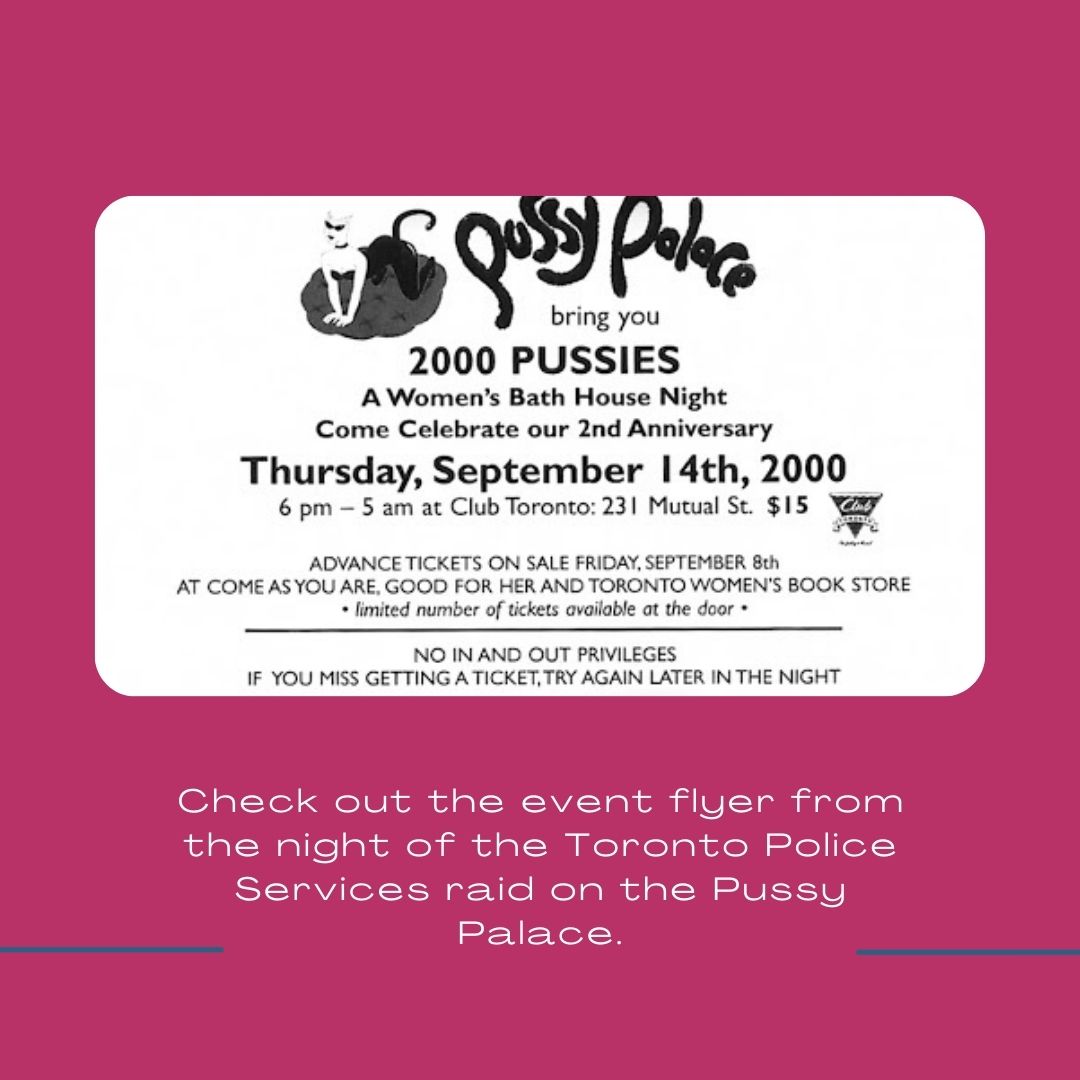 Did you know that the Toronto Women's Bathhouse Committee, the organizing group behind the Pussy Palace events, formed in 1998 to create sex-positive spaces for queer women? Organizer Chanelle Gallant positioned the events as a natural outgrowth of sex-positive queer feminist culture, while Carlyle Jansen highlighted the need for "outreach to queer women's communities about safer sex."

Check out what some of the organizers had to say at the 20th anniversary panel event hosted by The ArQuives in September here.
More of The Pussy Palace Oral History Project can be found here.